Balance sheet and income statement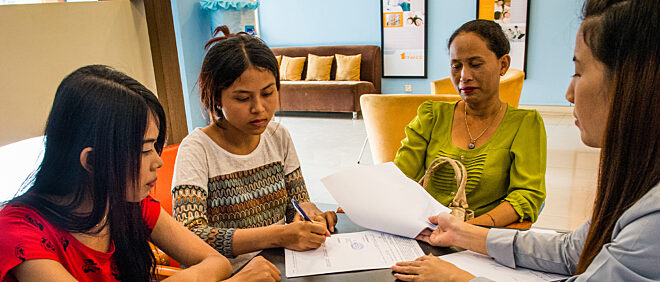 Balance Sheet 2019
The balance sheet total increased by 69 million (+7%) from EUR 955 million to EUR 1,024 million. This increase is mainly due to the new capital and capital subsidies received from BIO's shareholder. Financial fixed assets, consisting almost exclusively of the investment portfolio, represent a larger share of the total assets thanks to a growth of 18% in 2019. Conversely, cash and cash equivalents and investments decreased from 48% to 42%. Shareholders' equity increased by EUR 73 million under the cumulative effect of (i) new allocations to unavailable reserves for EUR 65 million and to net capital subsidies for EUR 11.4 million and (ii) the loss for the financial year for EUR 3.7 million. The provisions for liabilities and charges mainly include the amount set aside for a possible adjustment of VAT.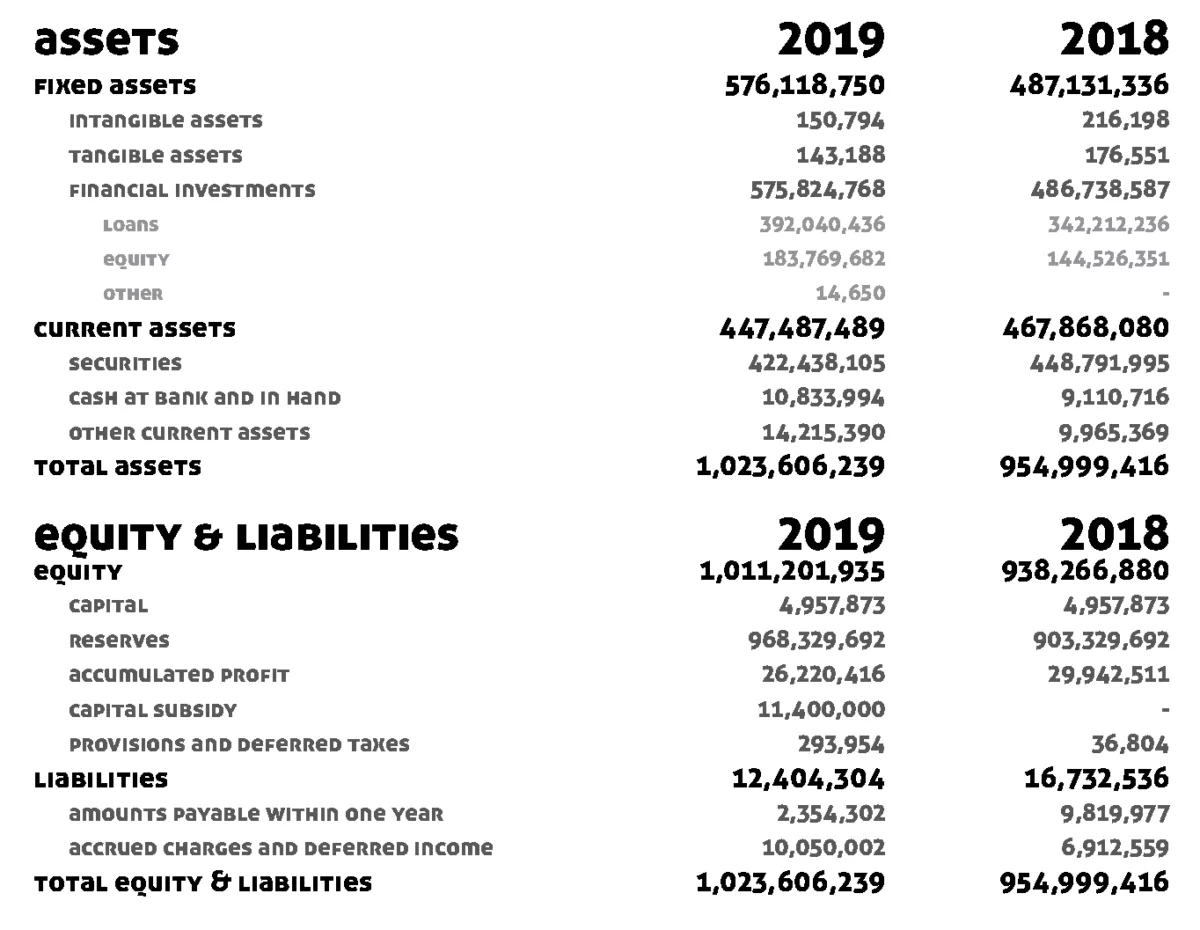 Income Statement 2019
The growth of the outstanding loan portfolio (+16%) over the financial year made it possible to generate 12% more interest and commission income. The average rate of return on the loan portfolio has remained stable over the last four years at 5.6%. The capital gains realised on the resale of participations were EUR 4.5 million lower than in 2018. Only direct participations are concerned, given that the current structure of our fund portfolio will only generate significant capital gains in the medium term. Capital gains on direct holdings are volatile by nature and depend on exit opportunities. BIO received EUR 0.65 million less in dividends from its participations. Only dividends from direct holdings are concerned. After deducting direct costs linked to projects (various commissions, travel expenses, bank transfer costs, etc.), the gross margin declined by 6%, in line with the evolution of income. Operating costs rose by EUR 0.6 million to EUR 9.5 million, representing a growth of 6.7% (5.2% excluding inflation). As a result, the net margin is down 12% to EUR 16 million, insufficient to offset the sharp rise in the cost of risk. The operating result shows a negative balance of EUR 2.3 million. Finally, the hedging instruments linked to the new loans underlying the increase in the cost of risk were unwound during the first quarter of 2020 with a net foreign exchange loss in excess of EUR 2 million. This amount was provisioned in the 2019 accounts. BIO recovers EUR 0.8 million in taxes and ends the financial year with a loss of EUR 3.7 million.